By Derek Bean, Technical Business Development Manager for Avnet Embedded's Software & Services Group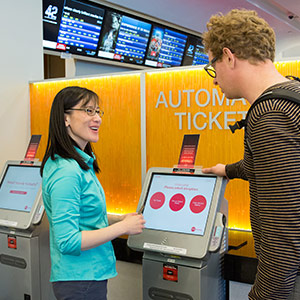 In June, Microsoft extended its Windows 8.1 technologies to intelligent system solutions with the Windows Embedded 8.1 Industry Release Preview.
Kevin Dallas, general manager of Windows Embedded at Microsoft, said, "With Windows 8.1, we have focused strategy around ensuring our enterprise customers, partners, developers and entire ecosystem can fully harness the opportunities with Windows across a range of devices and service scenarios. This should really benefit developers targeting the Internet of Things and intelligent system solutions, allowing them to include everything from PCs and tablets to industry devices tailored for unique industry needs, bringing them all together to help enterprises drive intelligence with the latest Microsoft technologies."
Windows Embedded 8.1 Industry is coming soon. Windows Embedded 8 Industry is a significant update to the previous product in the family, POSReady 7. Industry 8 featured a new UI set-up experience for rapid prototyping, image-based deployment technologies from Windows 8, and access to all of the Enterprise features available with Windows 8, which include DirectAccess, BrancheCache, Enterprise Sideloading, and AppLocker. OEMs also have access to all of the Windows Embedded 8 lockdown features, including Gesture Filter, Keyboard Filter, Universal Write Filter, Dialog Filter, Hibernate One/Resume Many (HORM), and Application Launcher--all of which can be managed through a new tool called the Embedded Lockdown Manager.
Industry 8.1 will bring all of the innovations in security, management, and user experience in Windows 8.1 to OEMs creating devices for retail, manufacturing, healthcare and any other industries in which line-of-business applications and the ability to perform a specialized function are critical. At this time, Microsoft does not plan to release a Windows Embedded 8.1 Standard Edition (aka WES 8).
Register to download the Windows Embedded Industry 8.1 preview here: http://www.microsoft.com/windowsembedded/en-us/windows-embedded-8-industry.asp.