Gina Haraway (Avnet Embedded Software & Services Group - ESSG)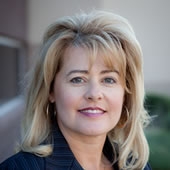 Gina Haraway
Sr. Business Development Manager
Gina Haraway serves as the Sr. Business Development Manager. Prior to her current role, Gina was the East Embedded Business Development Manager for two years, driving sales for Microsoft Embedded, Advantech, AMD and Avnet's single board computer portfolio through the Avnet Embedded Solutions and Electronics Marketing teams. Before coming to Avnet, Gina served as a Business Development Manager at Adtech Global Solutions, a certified Microsoft Gold Partner in Atlanta, GA.
With over 18 years of experience in the technology industry and three years at Avnet, Gina has held several positions and has extensive knowledge and experience in inside & field sales, account development and supplier business development. Her background includes work with the most prominent manufacturers in the Technology industry today, such as Microsoft, IBM, HP, Sun, Intel, Advantech, AMD, flat panels, embedded products and other computer peripherals.
Gina holds a bachelor's of Education degree from the University of Kentucky.
Office: (480) 643-8695
Cell: (678) 642-0645
Articles